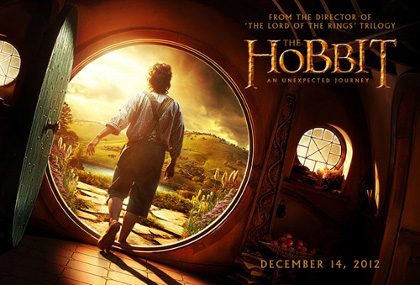 Jakarta
- Prekuel film 'The Lord of The Rings' akan dibuat menjadi dalam dua bagian, dalam film berjudul 'The Hobbit: An Unexpected Journey' dan 'The Hobbit: There and Back Again'. Kini bagian pertama film tersebut telah selesai masa produksi.
'The Hobbit: An Unexpected Journey' telah melakukan pengambilan gambar sejak 20 Maret 2011 lalu. Sutradara Peter Jackson menghabiskan 266 hari untuk syuting.
Cerita 'The Hobbit' berpusat pada karakter Bilbo Baggins dan Thorin Oakenshield. The Hobbit bagian pertama rencananya dirilis di bioskop Amerika Serikat pada 14 Desember 2012, sedangkan 'The Hobbit 2' akan tayang 2013.
Petualangan Bilbo Baggins dimulai dari sini, ketika melakukan perjalanan bersama dua belas kurcaci ke gunung sunyi untuk merebut kembali harta yang hilang dicuri oleh naga Smaug. Film tersebut diangkat dari novel tahun 1937 dengan judul yang sama karangan J. R. R. Tolkien.
Para aktor yang membintangi film tersebut antara lain Cate Blanchett, Elijah Wood, Orlando Bloom dan Ian McKellen. Sementara aktor Lee Pace akan memerankan ayah Legolas bernama Elven King Thranduil.